Thermacell is proud to be Wirecutter's 2022 Top Pick! And second... and third...
Not one, but four repellers made the list of Best Mosquito Control Gear for your Patio or Yard this year, a rewarding sophomore appearance after the E55 Rechargeable Repeller's debut at the top slot in 2021.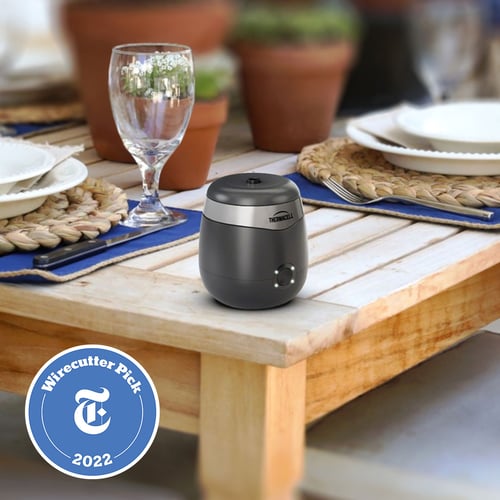 At the top of the 2022 podium sits E90. Boasting a longer battery life (9 hours) than the E55 (5.5 hours), the E90 Rechargeable Repeller shares all the features of its predecessor: the unmatched ease of use, simple push-button interface, rechargeable lithium-ion battery, and most importantly, "the E90 stands out by actually being effective." An obvious choice over slimy repellent lotions and sprays, the E90 is simply the first of multiple area repellent winners from Thermacell in Wirecutter's lineup.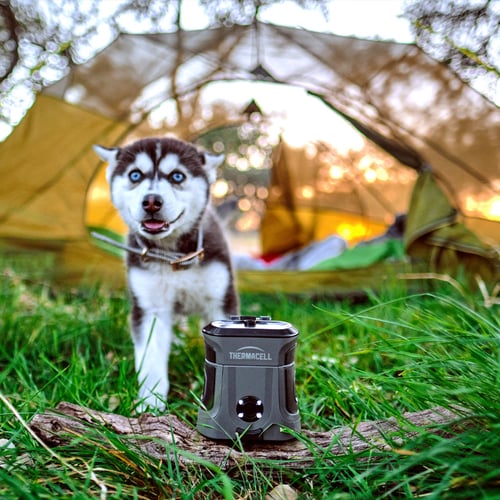 Second place comes in so close to the E90 it's as if we need only say "but wait, there's more." The EX90 Rechargeable Repeller operates with the same mechanics as E90, but turns heads with its rugged, adventure-ready exterior. Rubber over-molds for enhanced grip and durability, compact design, a magnet-locking lid, and a lanyard with a carabiner (for hanging via branch or transporting via backpack) are inspiration enough to plan your next camping trip.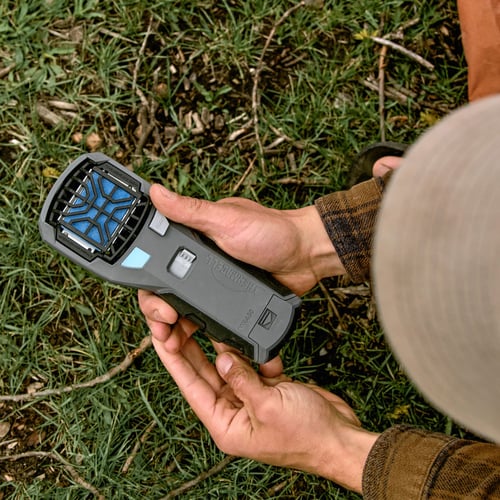 While we're daydreaming about backcountry bliss, the MR450 Portable Repeller holds down the third slot as the most rugged camping and hunting repeller. Fuel-powered, effective, and easy to transport with its detachable clip and ergonomic grip, the MR450 is an excellent choice for long outdoor excursions where electricity isn't part of the deal. Though similar in structure to the fan-favorite MR300 repeller, the MR450 comes with a replaceable coin battery to support its Zone-Check Technology. A glowing blue light conveniently indicates when the repeller is up to temperature and maximizing repellent release.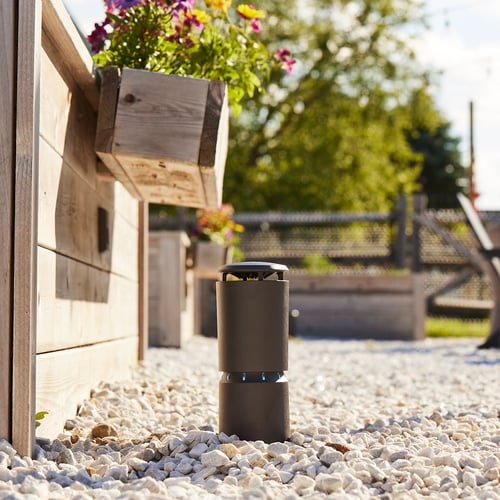 Let's skip over Wirecutter's smoky and smelly budget pick and stay on the Thermacell product track with a strong finisher: The LIV® Smart Mosquito Repellent System. Winning the title of "Upgrade Pick," Thermacell LIV is the best holistic home option for large area, built-in, built to last mosquito protection. The article admires a few features that are our favorite too: customizing the number and placement of the repellers in your kit; controlling the system with the LIV+ app to set schedules and timers, check remaining repellent, and change the color of the system's lights; and integration with smart-home systems. The high quality die-cast aluminum devices blend seamlessly into any backyard aesthetic and are weather-resistant, so they'll be part of your outdoor oasis season after season, year after year—kind of like Thermacell in the Top Picks list.